Help your employees during a period of transition,
and enhance your employer brand:
provide outplacement support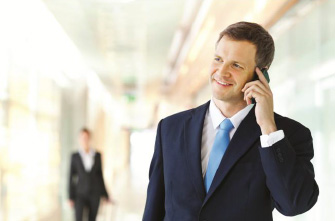 For a variety of reasons, organisations have to make decisions that affect employees' jobs. Perhaps your company, or department, is relocating to reduce costs. Employees may decide, for family or other reasons, to accept redundancy instead of making a relocation move. In the current economic climate, you may even be forced to make redundancies.
When carrying out an outplacement or downsizing exercise, the best employers offer specialist support to affected employees. This assists individuals during what can be a difficult transition, enables HR departments and line managers to be more positive in their dealings with employees (both those who are leaving and those who are staying), and helps the organisation to maintain its employer-of-choice status.
Through coaching in CV development, interview techniques, networking, and more, Profile Careers can help employees find a positive way to deal with transition and change, and map a future that fits their competences, skills, interests and values.
We offer the following outplacement services:
One-to-one clinics – Each employee gets one hour of face-to-face time with a career counsellor
Outplacement workshops – Group career support and job-seeking advice
Executive outplacement programmes – For senior managers and directors
Clinics and workshops can be complemented by:
Comprehensive website support
Our supporting website offers in-depth advice on a wealth of career-related topics, including:
Careers Choices
Making Choices
Your Skills
Job Options
Career Change
Further Training
Volunteering
Self Employment
Returning to Work
Work Life Balance
Applying for Jobs
Job Options
Finding Jobs by Sector
How to use Recruitment Agencies
Your CV
Your Cover Letter
The Interview
Assessment Centres
Psychometric & Online Testing
Redundancy
Developing your Career
Getting Established
Building your Network
Developing your Skills
Further Training
Self Employment
Returning Home
Licences are available for one or more employees. Contact us for details.
Extra one-to-one career coaching
Our career coaching is delivered by a team of qualified and experienced career counsellors, by telephone, via Skype or in person, for maximum flexibility, at a time that suits the individual.
All this makes Profile Careers the number-one choice for organisations looking to support employees during outplacement or downsizing.
Our services come in a range of flexible, affordable options.
Call us on
+44 (0)1892 891334
or
email us
to discuss which are best for your organisation.