Our Career Consultants
Lisa Carr
Lisa Carr is a qualified careers consultant and coach. She spent the first decade of her career in the energy industry, where she managed graduate recruitment and management development for a major UK power company.
She then lectured for the Chartered Institute of Personnel and Development before qualifying as a careers guidance practitioner.
Lisa has worked closely with the University of Warwick and Warwick Business School for a number of years, most recently coaching Executive and Distance Learning MBAs and advising on career issues for international students.
She also works as a freelance careers consultant and journalist for a number of organisations.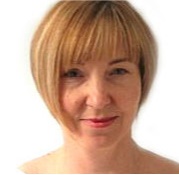 Sue Clarke
Sue Clarke has specialised in career coaching since 2002. An accredited coach with a track record of successful coaching in career management and change, transition to self-employment, confidence building and work/life balance, she is also professionally qualified in personnel management.
Her background includes 17 years in human resources and customer services management in both the UK and Australia, in the private and public sectors, including the IT industry, the financial services sector, the BBC and the NHS. Sue's careers advice has appeared in a number of well-known publications, including The Observer, Psychologies, The London Evening Standard, Woman and Home and Marie Claire.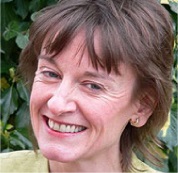 Morag Paterson
Morag Paterson is a holistic consultant and coach, supporting people through change and in personal and professional leadership, with an expertise in career and life transition.
She draws on 30 years' broad and varied life experience as a language teacher, university tutor, researcher, project manager, entrepreneur, business adviser, human resources manager, wellbeing therapist and career counsellor/coach. Her coaching and consultancy includes creative collaboration with individuals and organisations across different sectors and cultures to 'evolve purpose & potential in people & places', developing bespoke courses and events to inspire and transform.
Morag has lived and worked in France, Sudan and Jamaica, managed complex people-focused projects in collaboration with government agencies and EU partners throughout northern Scandinavia, and facilitated management training courses in Nigeria, Angola, Russia, Syria, Burma and France as well as around the UK.   She speaks excellent French, some Italian, loves the outdoors and is passionate about holistic wellbeing.  She has an MSc in Entrepreneurship, MCIPD and is qualified in a range of therapeutic tools and techniques.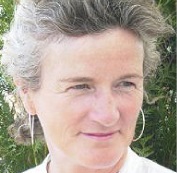 Lynn Regan
Lynn Regan began her career with the Ford Motor Company, where she worked in training and development and employee relations. After five years, she moved to the City to work in recruitment before joining Morgan Stanley, where she was promoted to vice president and head of European human resources.
In a career spanning 30 years, Lynn has gained extensive man-management experience and worked with senior executives at all levels, coaching them in selection, development and the performance management of staff.
An independent practitioner since 1993, Lynn has provided outplacement services to people at all levels of seniority. She has also done one-to-one coaching in the fields of performance management, training and development, recruitment and presentation skills.